Chiropractor
Matthew Clover D.C.
Dr. Matthew Clover opened Clover Chiropractic LLC in 2005 with one goal in mind: "Improve the health and life of every patient he sees by getting them out of pain and back to living." While working as an EMT in Boston during the 90s, Dr. Clover saw many patients suffering from chronic health problems, without any real solution to their problems. Through chiropractic, he saw an avenue to improve everyone's health without the use of drugs or surgeries.
His first experience with chiropractic cured him of the severe low back pain that he had suffered from since he was a teenager. He knew from his first adjustment that chiropractic was something special that he wanted to share with everyone.
Dr. Clover is a 2004 graduate of Palmer College of Chiropractic in Iowa. He has completed numerous seminars and postgraduate work in treating extremity issues, such as shoulders, hips, and knees, carpal tunnel, and TMJ disorders. He has also studied extensively on chiropractic care for children and women during pregnancy.  He uses various techniques to help his patients: Gonstead, Palmer package, Thompsom Drop, Activator, SOT and cranial sacral as well as muscle and deep tissues techniques like trigger point work and ART.
Dr. Clover lives in Neenah with the love of his life, Kristi Clover, and his three adorable children, Katherine, Caroline and Courtney. In his free time, he loves practicing martial arts, playing tennis and chess, reading, and spending as much time as possible with his family.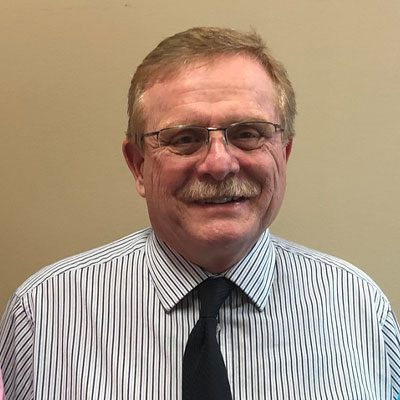 Chiropractor
Dan Guler D.C.
Please welcome Dr. Dan Guler to our practice. Dr. Guler has joined our practice with his 40+years of experience to offer another specialist to our clinic and increase our office capacity. Dr. Dan is an Activator specialist, a lighter adjusting method based on neurological checks to discover the subluxations causing your problems.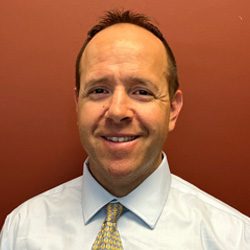 Dr. Munson has over 12 years of clinical experience, as well as health coaching. He is experienced in most forms of chiropractic adjusting both by hand and in the Activator technique as well.
His primary belief in healthcare is that nobody can or should know your body and health better than you do. Given that, the role of a professional healthcare provider is to help you become comfortable in the knowledge of all you can do for your own health, and to deliver specific assistance with the parts you need outside help with, such as chiropractic treatment.
He is originally from the Wausau Wisconsin area, and got his undergraduate degree at UW Stevens Point. His chiropractic degree is from National College in Chicago.
He and his wife have four children from 12 to 16, and a number of associated sports and other activities to attend in support of them. He enjoys outdoor activity and is an avid cyclist. This has worked into professional life in developing sports physiology and nutrition knowledge that he is always happy to pass along.
Dr. Munson joined our office on June 1st, 2022, and is looking forward to working on your health with you!
OFFICE HOURS
---
Monday
7:15am - 5:30pm
---
Tuesday
8:00am - 7:00pm
---
Wednesday
7:15am - 5:30pm
---
Thursday
8:00am - 6:00pm
---
Friday
7:15am - 3:00pm
---
Saturday
By Appointment